San Diego Liposuction – What Type of Liposculpture is Best?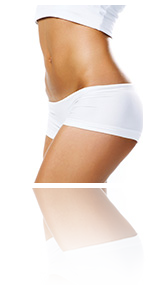 Liposuction is a very popular procedure in San Diego. There are many plastic surgeons who perform liposuction and it often feels like there are an equal number of 'liposuction choices' to choose from. Dr. Seare, a cosmetic surgeon in San Diego is often asked, 'how do I know which liposuction is best for me?"
Are you one of those who has dieted and exercised and lost weight, but you are still frustrated with pockets of fat that just wont go away? It is very normal for active people to still not be able to get rid of stubborn fat deposits. If this is you, then now is a great time to consult with Dr. Seare about how liposculpture can help you achieve the look and feel you desire. With recent technological advances, there are surgical and non-surgical methods to help sculpt your body. Since every patient is different, the treatment needs to be catered to each patient as well.
Liposuction is preferred by many individuals because of the opportunity to have a more slender and well-balanced shape. Moreover, this surgical procedure is very innovative in the sense that surgeons tend to readily adapt latest technologies and medical methods in order to facilitate lipoplasty better. It is no wonder that there are several techniques in proceeding with lipo operation, including tumescent technique, power-assisted liposuction and laser liposuction (such as Smartlipo or SlimLipo). Dr. Seare will also explore Coolsculpting and other effective methods for removing fat.
At Clinique Sculpture in San Diego, Dr. Seare will meet with you in a personal and private consultation to understand your specific needs and expectations. He will also recommend the best liposuction treatment for you. His friendly and attentive staff will help you with all preparations for your procedure, including financing, as needed. To schedule your personal consultation with Dr. Seare, call us today at 866-972-8578 or schedule it through this Consultation Request Form.